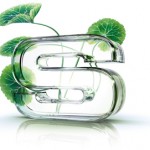 Skincare, makeup and fragrance … With the convergence of expertise, his sense of the Board and creativity; Sisley has designed a specific approach for each of its product lines.
EXPERTISE AND THE COUNCIL
Sisley was in the field of care for the face and body, recognized expertise. Its extensive product range meets the needs of different skin types and different issues: removing makeup, moisturizing, anti-aging, sunscreen, hair care … With this in mind, the brand emphasizes a selective distribution possible to offer consumers personalized advice quality.
CARE SERVICE OF COLOUR
All day makeup is in contact with the skin. To maintain hydration and comfort and help to better defend itself against external aggression, SISLEY designed (under the direction of Isabelle d'Ornano), an innovative & high end makeup line, high-end, using his care expertise. To combine the fun of the play of colors and benefits of the treatment, Sisley offers a full range of makeup, bright colors, a choice of performance and sensory textures and the most advanced technologies (coated pigments and micronized powders multi compacted).
AN OLFACTIVE CREATIVITY
Guided by their olfactive inspiration, Hubert and Isabelle d'Ornano have always freely imagined high-end perfumes who claim their differences and personality. Composed of beautiful trees, these exceptional fragrances have their story. They are an appeal to dream and seduction.