NU

SKIN
The great AGELOC discovery, serving the beauty of your skin.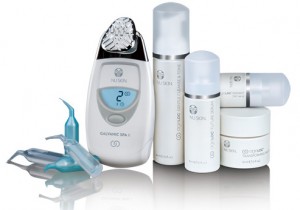 For over two decades, NU SKIN strives with passion to create innovative products that will help you pass the test of time.
The Beauty and Luxury Beauty in St. Louis offers associate the benefits of the SPA ageLOC great scientific discovery and you will find a beautiful skin that will keep the secret of your age.
1 session (30 minutes) = 40 €

8 sessions (valid 1 year)= 300 €