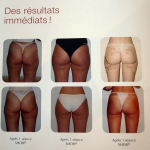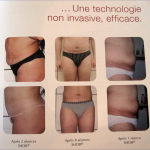 "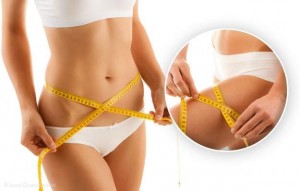 Cellulite is not inevitable! "
Today it is allowed to have a redesigned, remodeled, firmed and toned silhouette.
SMDB, latest technology, meet your expectations and offers a repair program with targeted and effective treatment. With patented method OCD (Waves Cavitationnelles defocused), this innovative technique will activate lipolysis or disintegration of fat in adipocytes.
We then speak of "lyse" (burst and dissolve) the fat excess under the skin, selectively, without damaging the surrounding tissues (nerves, vessels, muscles).
Single session = 100 €

6 Sessions Package (valid 1 year) = 550 € (includes 20 minutes + 10 minutes of SHDB slimmer plate for best results).